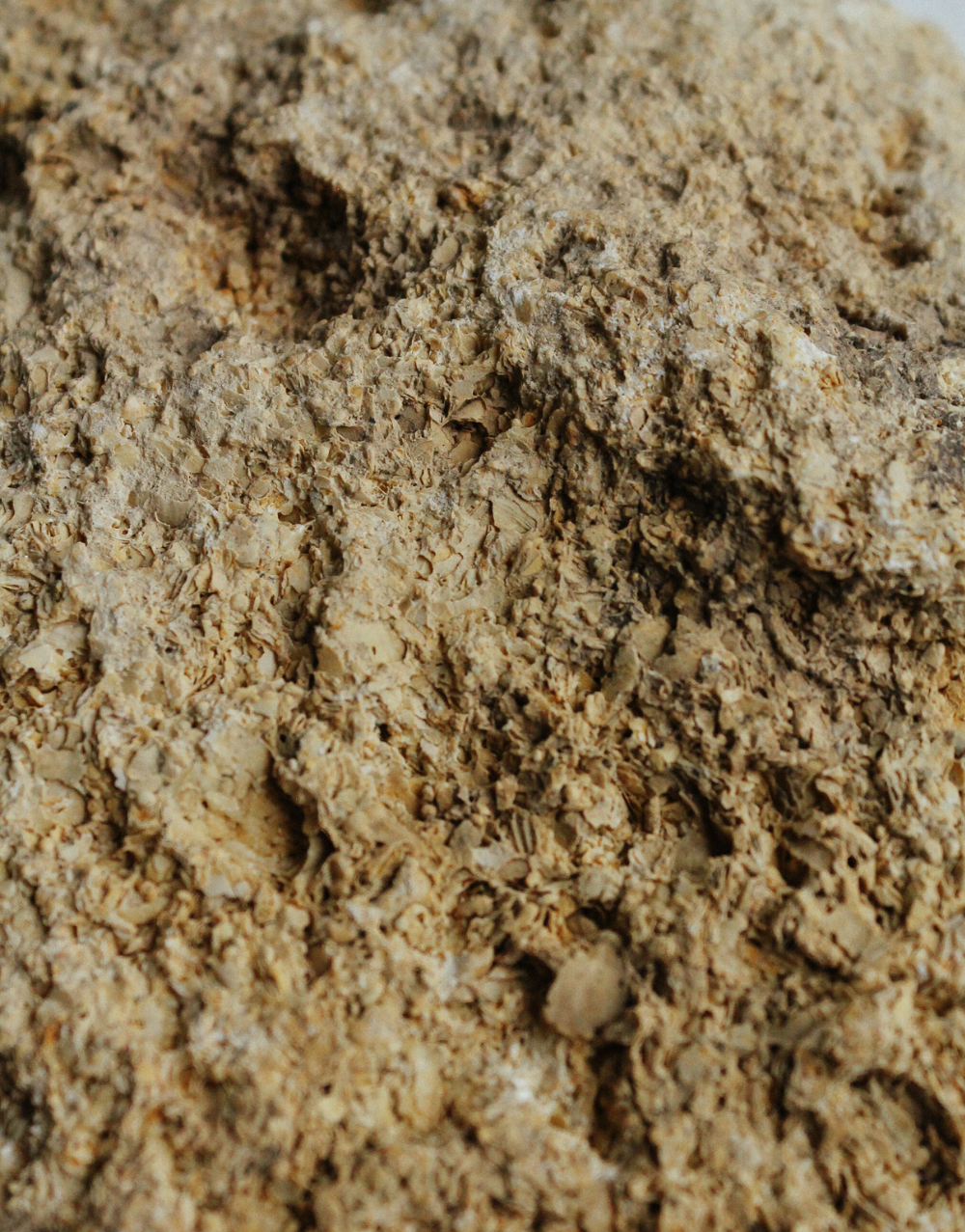 Our Materials
Our Packaging
Care Guide
Materials
Almost 60% of a garment's environmental impact occurs at the raw-material stage— before the clothes have actually been made. Our responsibility starts right from the collection's design phase. We carefully source high-quality, sustainable materials from farm to factory, and invest in new fabric innovations to ensure we reduce our impact on the planet.
Cruelty-free Wool
Wool is biodegradable, breathable, fire resistant and naturally water repellent. It uses significantly less energy during its production than manufacturing man-made fibres and also has antibacterial properties, so it does not require frequent washing. This makes it a very sustainable alternative to materials made of synthetic fiber mixes.
Our wool-derived products are sourced from high-quality animal welfare farms; we use only ethical wool that is certified mulesing free and certified to the Responsible Wool Standard, this ensures strict animal welfare, land management and social sustainability standards criteria.
Mulesing is solely practiced in some regions in Australia however, none of our Australian farms practice mulesing. It's a controversial practice where strips of wool-bearing skin are removed from around the sheep's buttocks in an attempt to prevent infection.
Organic Cotton
Cotton is responsible for 25% of the world's pesticide use, of which the petrochemicals pour into our soils, run into our water streams and poison our environment. We only use GOTS certified organic cotton that ensures no pesticides, genetically modified seeds or chemical fertilisers, minimising the impact on the environment and increasing biodiversity.
Organic cotton has 98% less impact on water pollution than conventional cotton production. Organic cotton ensures a healthy working environment for small-scale farmers and workers. Nitrogen emissions are also reduced greatly, thus, organic cotton produces 94% fewer greenhouse gas emissions compared with conventional cotton.
Cupro
Cupro is a regenerated cellulose fabric made from cotton waste. It is vegan, cruelty-free, and fully biodegradable as it is 100% plant-based.
Cupro is produced in a closed loop, meaning water can be used after chemical extraction. Despite its added chemicals and solvents, many consider cupro's ecological footprint to be lower than comparable large-quantity, artificial materials.
Cupro is known as "vegan silk" because of its silk-like texture and because it does not contain any animal by-products. Its distinct skin-friendly properties make it hypoallergenic, antistatic, stretch-resistant and extremely durable.
Fabric Certifications
Global Organic Textile Standard
GOTS is the worldwide leading textile processing standard that advocates an environmentally compatible and social production chain for textiles.
It defines high-level environmental criteria along the entire organic-textiles supply chain and requires compliance with social criteria as well.
We use only organic cotton that is verified from farm to textile to ensure that our Heba Shaikh customer is wearing a piece that will cause no harm to them, the supply chain, nor the planet.
OEKO-TEX
It is easy to forget about the fabrics we wear, and the effect that harmful chemicals can have on the skin. STANDARD 100 by OEKO-TEX is one of the world's best-known textiles accreditation after testing for harmful substances. With this certification, every Heba Shaikh customer can be certain of the safety of their clothing.
Responsible Wool Standard
The Responsible Wool Standard is a voluntary initiative that addresses sheep welfare and the land on which they graze. It provides the industry with a tool to recognise the best practices of farmers.
Throughout the processing stages, certification ensures that wool comes from farms that have a progressive approach to land management, practise holistic respect for animal welfare of the sheep and respect the Five Freedoms of animal welfare.
Responsible business practices don't stop once a garment is made. We strive to incorporate sustainability at all levels, including how it arrives at your doorstep. Our warehouse is located in the United Kingdom and is managed in-house. All of our packaging is plastic-free and made from responsibly sourced recycled materials and printed with water-based inks.
We ship our garments in our custom-made boxes made from Forest Stewardship Council (FSC) certified cardboard, which is manufactured in the United Kingdom from 100% recycled cards. The FSC guarantees materials come from trees grown in responsibly managed forests.
Have questions?
Please visit our FAQs page here.
Everything we create is crafted with durability in mind; taking good care of our clothes is essential to making them last longer. We believe in giving our customers proper care instructions needed to maintain the item's quality and durability. Explore our guide on how to care and make your garments last a lifetime.
Wash Mindfully
Washing your clothes too often can have a negative impact on their quality, as well as on the environment. It is best to wash your clothes as little as possible. When washing, consider using eco-friendly laundry products and avoiding bleach and softeners to protect both your garments and the environment.Pay attention to the individual care labels inside your garments, but aim to wash your clothing at 30°C or cold.
Dry Garments Naturally
One of the most significant choices for both your garments and the environment is to skip the dryer and instead choose to air-dry your garments naturally. Always remove your damp clothes from the washing machine as soon as possible to avoid wrinkles, mould and mildew forming.