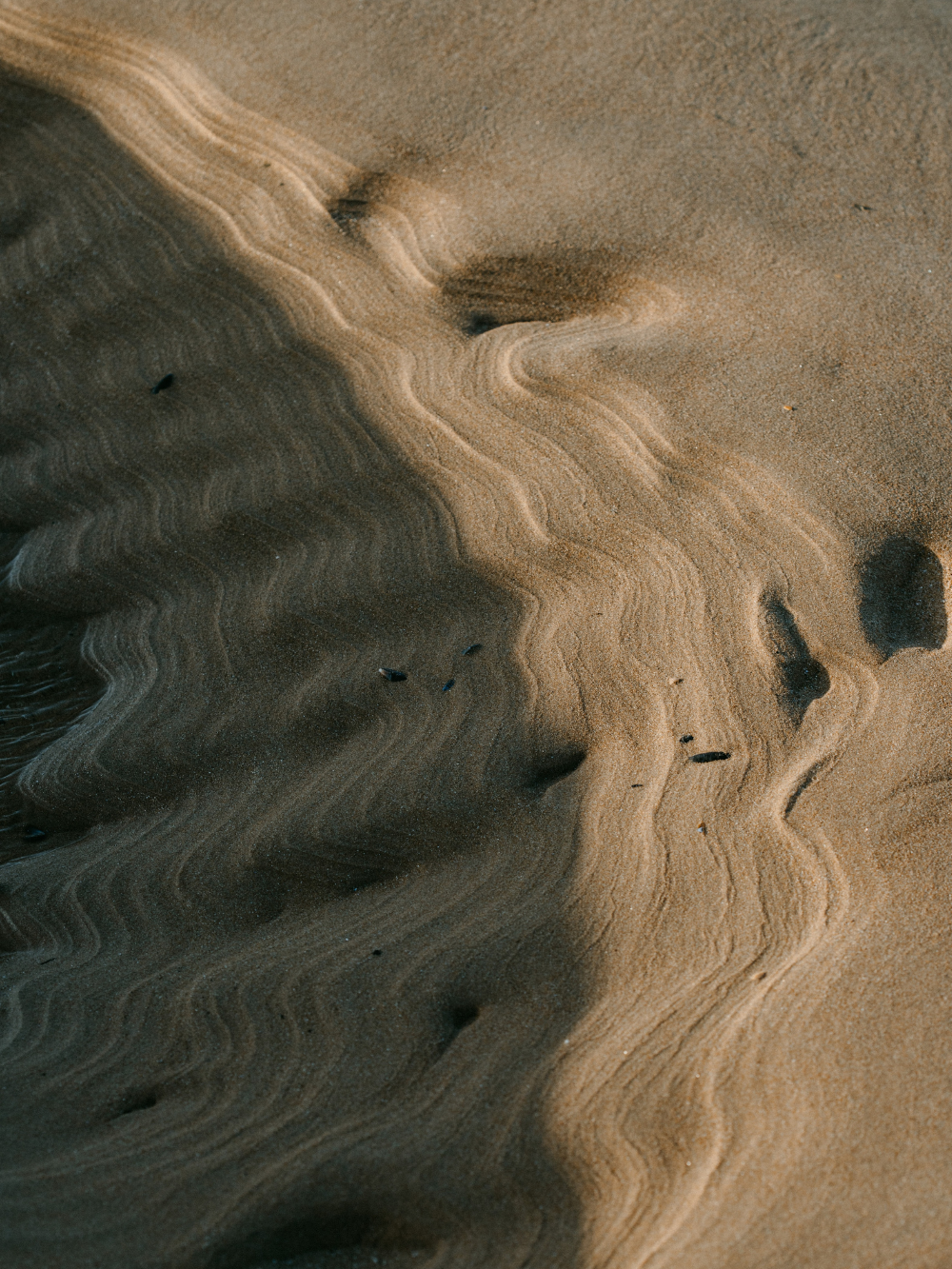 Circular Initiatives
Improvement Efforts
As we push boundaries and the status quo, we plan to move from reducing environmental impact to contributing to the system positively. Altering this linear system demands radical transformation. It involves everyone in the fashion industry working together with unprecedented levels of commitment and innovation. We see this as an exciting opportunity to unleash our collective creative potential.
Our ESSENTIALS collection is designed to be circular. Made from organic cotton and cruelty-free wool, all items have the ability to be either recycled or composted at the end of their lifespan. This creates a closed-loop system. The regenerative economy is built on the circular economy and goes one step further to ensure that it not only designs out waste, but also actively regenerates it.
We are still in the early stages of understanding this transition and would like to keep you updated about the progress of these discussions and the start of conversations with growers. We will also begin discussions with organic cotton farmers and suppliers, as well as have a dialogue with organisations that support the implementation and transition to regenerative cotton and wool farming.
What Is a Circular Economy?
A circular economy aims to go beyond the current extraction business model of take make and dispose to redefine growth and focus on the positive interests of society as a whole.
This is based on three principles: 1) avoid waste and pollution; 2) continue to use products and materials and 3) regenerate natural systems.
In the circular economy, we need to stop the consumption of finite (non-renewable) resources and remove waste from our systems.
Facts & Figures
A new textiles economy (i.e., the circular economy) offers a $500 billion opportunity to the fashion industry
There is an astonishing quantity of textile waste being produced—the equivalent of one garbage truck of textiles is landfilled or burned every second
Less than 1% of apparel is recycled into new clothes
The apparel waste accumulated between today and 2025 will weigh as much as today's world population
We strongly believe in the power of self-reflection in order to create positive change and are dedicated to continuous improvement. In order to share our current shortcomings and action plans to combat those, we have created this page.
You as a customer play an important part in this and we wish to incorporate your feedback into this process. Please send us any suggestions to customercare@hebashaikh.com
Ongoing Projects
Trims
Issue: Our Interlining is made of synthetic materials that might shed microplastics. 
Action Steps/Solution: Recycled polyester is widely considered a superior alternative to virgin polyester, but we still haven't found a sustainable solution for the interfacing in our products. We are actively searching for alternatives, but in the meantime, we have sourced GOTS-certified cotton interfacing for our Oversized Shirt collar and cuffs. We're hoping to replace the interfacing with Tencel (Lyocell) fibres for our reorder of the Double-breasted Blazer, Trench Coat, and Wide-Leg Trousers. 
All of our interlinings are certified by STANDARD 100 by OEKO-TEX.
Size Range
Issue: Our sizing for these products ranges from S to L. As this is our first ready-to-wear collection, we have invested a lot of capital and time in the creation of our products. In order to avoid risks of overstock, we have decided to launch with a narrower size range. Please let us know if the size you need is unavailable. We want to understand customer demand in order to then meet this demand with our next collection.
Action Steps/Solution: We aim to expand our size range to XS-XL and design our upcoming garments to be more flattering on various body types. This includes working with knits and jerseys instead of woven fabrics.
Supply Chain Transparency
Issue: Due to COVID-19, we were not able to visit all our suppliers as we had planned to do. We have visited our manufacturers in London, but we have yet to visit the rest of our suppliers.
Action Steps/Solution: The manufacturers with whom we work are certified, including those we are yet to visit, which adds another level of trust. We plan to visit all suppliers as soon as the situation is safe enough for us to travel.